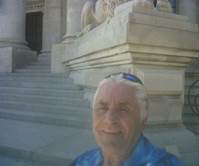 Alan.J.Brewer MSc - obtained from Portsmouth University
Educated - Portsmouth University, Plymouth University and Southampton University - ITCERES.
City Energy Policy (1995), HNRI Energy Coordination (2002), County Energy Strategy Input & UK Country Waste Strategy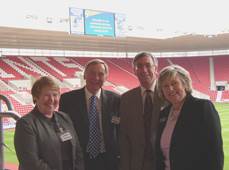 Bob Lisney, left of centre at the HNRI launch above - appointed Alan Brewer to be the HNRI Energy Coordinator in 2002 who had City Energy Policy, County Energy Strategy & UK Country Waste Strategy.
PSECC formed out of the HNRI work- Kenya and parent organisation PSECC in the UK had requested assistance from ILUMEXICO and also are requesting project funding from USAID and also from Kiva in USA that we are considered for status of Kiva Field Partners for Kenyalight.